By Matt Tucker
The Adolescent's Desire for Independence & Autonomy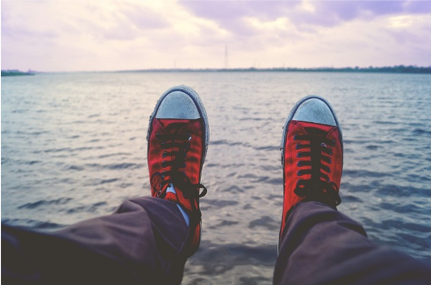 As an adolescent, one of the most important developmental tasks is achieving a sense of autonomy – the ability for one to make one's own choices without the need to rely on others, such as parents (Shaffer & Kipp, 2010). In order to have a healthy parent-child relationship, both the adolescent and parent should remain mindful of one another's intentions, desires, and goals. Robert LeVine (1988) explained that parents all around the world share three common goals: to provide safety; to provide the child with the skills to become economically productive adults, and to ensure the child acquires the same cultural values as the parents. Adolescents should remain mindful of these parental goals as they desire greater autonomy and independence. Although greater independence is something that all adolescents need for a successful transition into adulthood, having too much independence may cause poor adjustment (Shaffer & Kipp, 2010). It is also important to be mindfully aware that the amount of independence given to an adolescent is based on several factors, such as the age of the adolescent, gender, cultural expectations and parental attitudes (Bumpus, Crouter & McHale, 2001). Although it is easy to make comparisons between peers, remember that each parent has their own approach to raising their child with the three parental goals in mind.
Importance of Family and Mindfulness in Adolescence
Warm and supportive parenting along with a strong sense of connectedness with family provides a source of support throughout childhood development. Family provides the adolescent with a secure base enabling them to widen their social environments and explore new things (Kim, Woodhouse & Dai, 2018; Allen et al., 2003; Byng‐Hall, 1995). Having a positive relationship with one's family offers many benefits in terms of daily life and healthy development. A supportive and warm family relationship fosters social competence, self-esteem, independence and resiliency (Thomas & Joseph, 2013; Steinberg & Morris, 2001; Brennan, 1993). The importance of mindfulness increases during early adolescence as their views, desires and interpersonal goals may conflict with that of their parents (Shaffer & Kipp, 2010). Although some conflict between the adolescent and parent is normal, too much may have negative implications on both well-being and development (Moed, 2015). Fortunately, mindfulness can help reduce parent-child conflict by bringing attention into the present moment and allowing both sides to perceive each other's thoughts and feelings more accurately (Duncan, Coatsworth & Greenberg, 2009).
Mindfulness can be defined as the ability for an individual to be fully present and attentive in the moment (Sheridan, 2016; Gehart, 2012). Being mindful means accepting thoughts as they occur and allowing them to unfold without judgment (Gehart, 2012). A difficult concept to master is to let go of thoughts and notions of what "should" be and to investigative the deeper meaning of what is occurring (Gehart, 2012).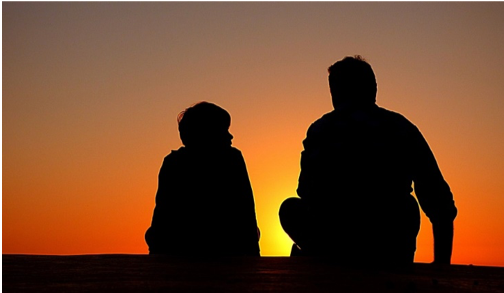 For example, Tom, a 15 year-old-boy reacts angrily at his parents who forbid him to stay up past 11 pm on a Wednesday night. Without being mindful, Tom believes that his parents are punishing him and not allowing him to "grow-up". However, If Tom were mindful, he would understand that his parent's intention was to allow him enough rest so that he would be able to perform well on his math test the following morning. Furthermore, mindfulness would have enabled Tom to avoid reacting automatically, investigate his parent's reasoning and intentions, and in evaluating his own thoughts, feelings and emotions (Raski, 2015; Swart, Bass & Apsche, 2015). Mindfulness also has positive implications for family communication patterns, conflict resolution, and family cohesion (Brody, Scherer, Turner, Annett & Dalen, 2018). Therefore, the practice of mindfulness beginning in adolescence cannot be overstated.
Benefits of Mindfulness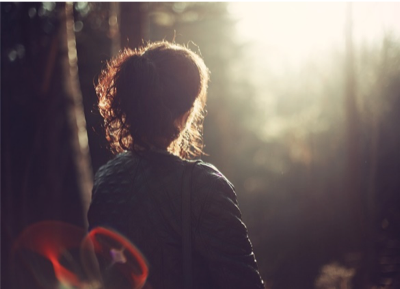 The literature examining the benefits of mindfulness is extensive. Mindfulness is associated with improved emotional regulation, well-being, attention, self-compassion, empathy, acceptance of self, and ability to respond with awareness (Baer, 2010; Kocovski , Segal & Battistam, 2009; Brown & Ryan, 2003; South, Doss, & Christensen, 2010; Birnie, Speca, & Carlson, 2010). Evidence also suggests that practicing mindfulness can reduce stress by creating a relaxation response in the brain (Gehart, 2012). Research examining the benefits of mindfulness-based activities in adolescence has shown favourable effects on self-esteem, sleep quality and duration, academic performance, self-regulation, social skills and well-being (Tan, 2016; Biegel, Brown, Shapiro & Schubert, 2009; Greco, Baer, & Smith, 2011). Daily mindfulness-based practice helps improve quality of life and the ability to handle the stress associated with adolescence (Tan, 2016). In addition, mindfulness brings an awareness to different manifestations of stress and anxiety, enabling the adolescent to respond accordingly (Malboeuf-Hurtubise, Achille, Sultan & Vadnais, 2013). Thus, the stress and anxiety which can easily build up throughout adolescence can be quickly targeted using mindfulness, creating peace of mind (Malboeuf-Hurtubise, Achille, Sultan & Vadnais, 2013).
Modifications to Mindfulness Practice in Adolescence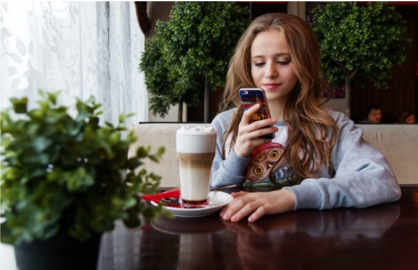 Many of the current mindfulness-based activities do not take developmental considerations into account. In order to practice mindfulness effectively as an adolescent, modifications are required (Tan, 2016). For example, adolescent's ability to focus attention on a single activity is limited when compared to adults (Tan, 2016). Therefore, mindfulness-based activities will not exceed a duration longer than that of which the adolescent can maintain focus. In addition, mindfulness-based activities will aim to incorporate multiple senses, such as the need for movement and physical activity (Tan, 2016). Although young adolescents are in Piaget's formal operations stage, they are only beginning to develop complex cognitive skills, such as verbal fluency, abstract reasoning, and conceptualization (Tang, 2011). Therefore, all mindfulness-based practices should consider the childs age and stage of development.
Mindfulness Exercise 1: Mindful Breathing
Mindfulness practice enables the learner to obtain a more positive way of relating to thoughts, feelings, and experiences. In addition, it allows the adolescent the ability to implement better problem-solving strategies and more effective responses to problems (Oberle, & Schonert-Reichl, 2014). The benefit of mindfulness practice is that it can be practiced on anything that can be the focus of one's attention (Gehart, 2012). The foundation of mindfulness practice is the focus on one's breath. Researchers have shown several benefits of mindfulness breathing, such as promoting optimal brain functioning (Siegel, 2007). Mindful breathing requires the individual to sit in a chair in a dimly lit room. It involves a process of focusing one's attention on their breath, over and over. Through focusing on one's breath, the individual successfully refocuses their attention to the present moment (Sheridan, 2016).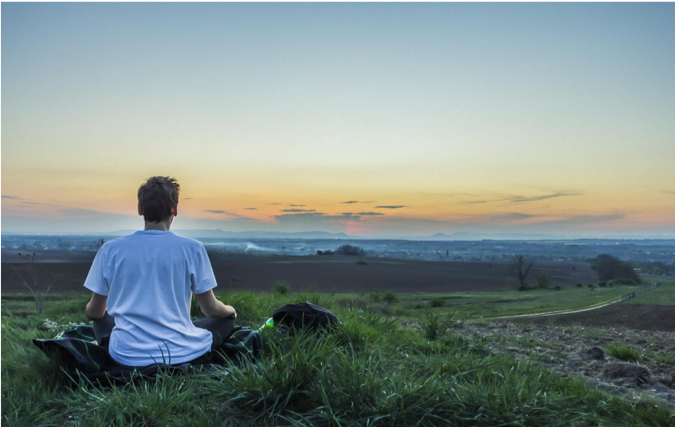 To begin mindful breathing, set a timer for 5 minutes and sit in a comfortable chair. The goal during the five minutes is to focus your attention on your breath as you inhale and exhale. If and when you notice other thoughts creep into your mind, remind yourself to focus on your breath by using a cue word such as "thinking" (Sheridan, 2016). Returning focus to one's breath also requires the individual to accept whatever thoughts occur without judgment (Gehart, 2012). The individual must also display self-compassion and not beat oneself up about losing focus (Sheridan, 2016; Gehart, 2012). Do not worry about the number of times you have to refocus your thoughts on breathing. Mindfulness-based exercises take patience and practice. Daily mindfulness practice will positively influence the rest of the day by bringing increased attention to the moment and reducing negative emotions and mental preoccupations (Sheridan, 2016). It is important to note that mindfulness breathing can be done throughout the day in a variety of settings and does not require much time.
Mindfulness Exercise 2: Mindfulness Art
As indicated previously, to maximize the benefits of mindfulness practice during adolescence, activities should incorporate multiple senses (Tan, 2016). In addition, including practical elements which encourage active participation in present-moment activities are beneficial for adolescents (Kabat-Zinn, 2003). Mindfulness art is a form of mindfulness practice which has the individual partake in creative activities, such as colouring and drawing. Beckwith (2014) explained that colouring pre-drawn mandala's shifts the adolescent's attention towards the present moment and increases awareness of their current experiences.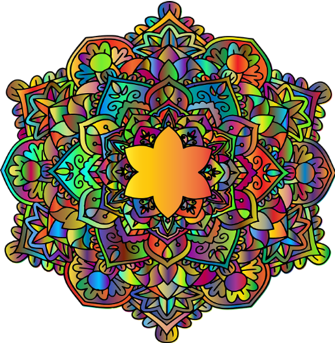 Mindfulness art has shown beneficial results for reducing stress, anxiety, fatigue, and rumination while promoting feelings of relaxation (Carsley & Heath, 2018; Mantzios & Giannou, 2018; van der Vennet & Serice, 2012). There are hundreds of colouring-books available for purchase and can be implemented effectively with little cost. However, when one is performing mindfulness art, avoid thinking about things other than the activity. As with mindful breathing, the individual will have to accept thoughts as they occur without judgment. However, instead of refocusing on one's breath, the individual refocuses on their art.
Try The Body Scan Video
Video created by 
 Matt Tucker
 2:27 mins, November 2018
 In Adobe Spark Video
Mindful Adolescent Resources
The Greater Good Science Center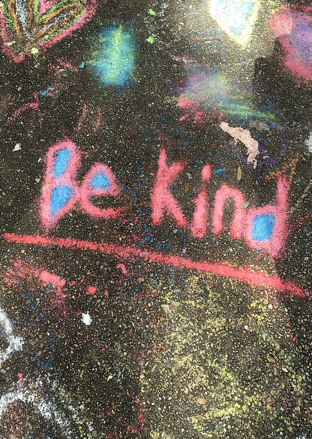 The Greater Good Science Center offers a variety of science-based activities, such as compassion, kindness, forgiveness, empathy, gratitude, and mindfulness. The website, hosted by the University of California, Berkeley, offers suggestions, guidance and the time required to complete each activity. For example, the mindful breathing activity requires 15 minutes and for the individual to find a relaxed and comfortable position. In addition, features on the website allow the user to mark activities as complete or to save it for later. The aim of The Greater Good Science Center is to provide the user with the resources and tools to live a happier and more meaningful life. However, as noted on their website, the tools and resources provided are not a substitute for therapy or to serve as a form of mental health treatment.
URL: https://ggia.berkeley.edu/
---
Mindfulness for Teens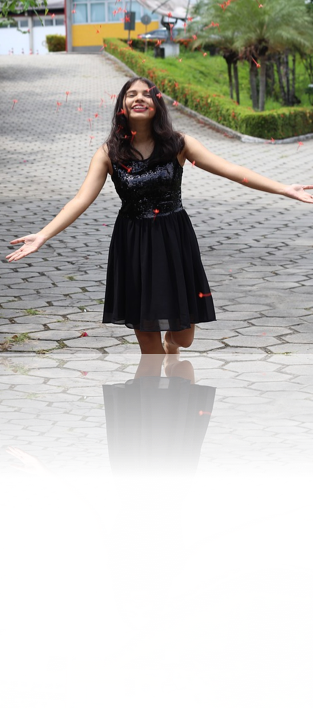 Mindfulness for Teens is a website which provides information, resources and tools to successfully apply mindfulness into everyday life. The website was designed by Dr. Dzung Vo, a pediatrician specializing in adolescent medicine at British Columbia Children's Hospital. His website includes a detailed description of what mindfulness is, its practical applications as well as firsthand accounts from adolescents who have implemented mindfulness into their lives. A goal set out by Dr. Dzung Vo is to promote resiliency in young people to help them thrive in today's world. The website also provides guided meditation instructions on mindful breathing, sitting meditation, body scan, walking meditation, mindful movement, loving-kindness, and mindfulness of thinking. Lastly, the website provides additional resources such as websites, apps, and books which focus on mindfulness practice.
URL: https://mindfulnessforteens.com/
---
Foundry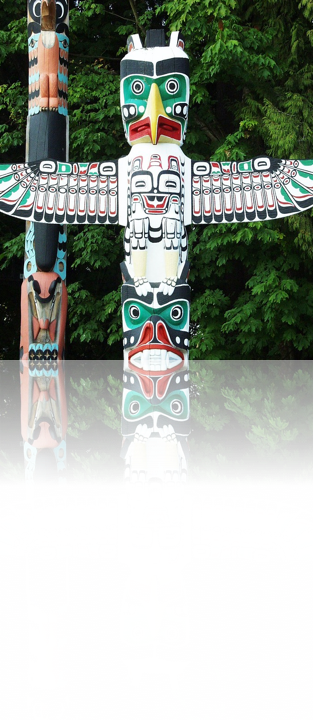 Foundry, a Canadian based company, provides information, resources, and tools to help improve access to health and social services for young people throughout British Columbia. Hosted by Providence Health Care, the website offers information on the basics of mindfulness including the benefits and different ways to be mindful. Foundry also provides a list of recommended apps, such as Calm and Headspace as well as links to where one can find help and support. Their interactive map helps youth find local programs and community services which may offer them additional assistance. Foundry also provides resources for friends of individuals who may need help. For example, the website includes information on how you can help a friend; signs your friend may need support; concerned about a friend's alcohol or substance use; tips for talking with your friend; and tips for supporting a friend's mental wellness.
---
Healthy Living Toolkits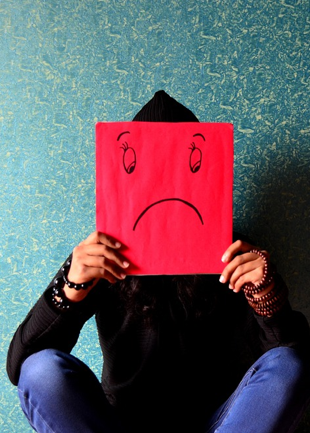 Kelty Mental Health Resource Center offers a variety of toolkits for adolescents and their families. The online Family Toolkit offers detailed and practical information on healthy eating, physical activity, stress management, and sleeping. The resource also offers video's on how to set S.M.A.R.T goals as a family. The online and in-print Family Toolkit is offered in English, French, Korean, Farsi, Simplified Chinese, Traditional Chinese, and Punjabi. If needed, the printed version of the Family Toolkit can be borrowed from BC Children's Hospital. The Family Toolkit offers links and titles to additional resources on all topics covered. In addition, the online resource offers contact information of trained parent and youth peer support workers which can aid adolescents and their family's on weekdays from 9:30am-5:00 pm.
URL: https://keltymentalhealth.ca/toolkits
---
Breathr: Mindful Moments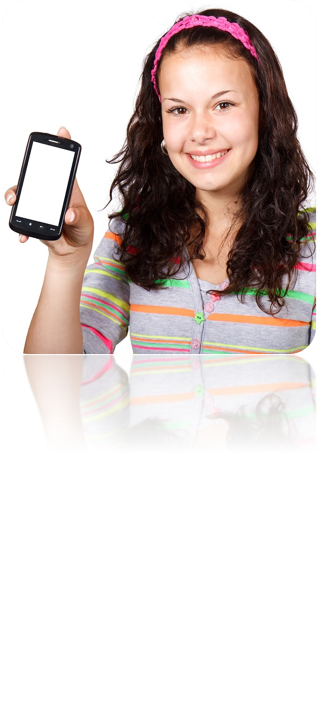 Breathr is an interactive app developed by the Kelty Mental Health Resource Centre to help adolescents develop mindfulness and improve overall health. Available on both Android and Apple, the app provides the user with several mindfulness activities as well as the science behind each practice. The aim of the application is to provide the adolescent with a fun, easy to use, developmentally appropriate tool to benefit their well-being and health. Breathr guides the user through several exercises, such as body scans, mindful breathing, and SOBER coping space. The goal of these activities is to improve mindfulness and switch attention to the present moment. Finally, Breathr allows the user to set reminders and notifications of when to perform mindfulness practice. In addition, the user can select which type of mindfulness activity they would like to perform at specific times throughout the day.
URL: https://keltymentalhealth.ca/breathr
---
References
Adult-cell-face-female-girl-happy [Digital image]. (2012, February). Retrieved from https://pixabay.com/en/adult-cell-face-female-girl-happy-18377/
Allen, J. P., McElhaney, K. B., Land, D. J., Kuperminc, G. P., Moore, C. W., O'Beirne–Kelly, H., & Kilmer, S. L. (2003). A Secure Base in Adolescence: Markers of Attachment Security in the Mother–Adolescent Relationship. Child Development, 74(1), 292–307.https://doi.org/10.1111/1467-8624.t01-1-00536
Baer, R. A. (2010). Self-compassion as a mechanism of change in mindfulness- and acceptance-based treatments. In R. A. Baer (Ed.), Assessing mindfulness and acceptance processes in clients: Illuminating the theory and practice of change(pp. 135–153). Oakland, CA: Context Press/New Harbinger Publications.
Barnert, E. S., Himelstein, S., Herbert, S., Garcia-Romeu, A., & Chamberlain, L. J. (2014). Innovations in practice: Exploring an intensive meditation intervention for incarcerated youth. Child and Adolescent Mental Health, 19, 69–73. doi:10.1111/camh.12019
Beckwith P. (2014) Mindfulness and mandalas: Alternative therapeutic techniques for AOD adolescents. Capital University's Undergraduate Research Journaln.a.: 1–5.
Biegel, G. M., Brown, K. W., Shapiro, S. L., & Schubert, C. M. (2009). Mindfulness-based stress reduction for the treatment of adolescent psychiatric outpatients: A randomized clinical trial. Journal of Consulting and Clinical Psychology, 77(5), 855–866. https://doi-org.ezproxy.kpu.ca:2443/10.1037/a0016241
Bigelow, R. (2016, February). Kindness-chalk-handwritten-word [Digital image]. Retrieved from https://pixabay.com/en/kindness-chalk-handwritten-word-1197351/
Birnie, K., Speca, M., & Carlson, L. E. (2010). Exploring self-compassion and empathy in the context of mindfulness-based stress reduction (MBSR).Stress and Health, 26 (5), 359–371. doi: 10.1002/smi.1305 .
Brennan, J. L. (1993). Family relationships and the development of social competence in adolescence. Journal of Paediatrics and Child Health, 29, S37–S41.https://doi.org/10.1111/j.1440-1754.1993.tb02259.x
Brody, J. L., Scherer, D. G., Turner, C. W., Annett, R. D., & Dalen, J. (2018). A Conceptual Model and Clinical Framework for Integrating Mindfulness into Family Therapy with Adolescents. Family Process,57(2), 510–524.https://doi.org/10.1111/famp.12298
Brown, K., Ryan, R. M., & Creswell, J. (2007). Mindfulness: Theoretical foundations and evidence for its salutary effects. Psychological Inquiry, 18 (4), 211–237.
Bumpus, M. F., Crouter, A. C., & McHale, S. M. (2001). Parental autonomy granting during adolescence: exploring gender differences in context. Developmental Psychology, 37(2), 163–173.
Byng‐Hall, J. (1995). Creating a Secure Family Base: Some Implications of Attachment Theory for Family Therapy. Family Process,34(1), 45–58.https://doi.org/10.1111/j.1545-5300.1995.00045.x
Carsley, D., & Heath, N. L. (2018). Effectiveness of mindfulness-based colouring for test anxiety in adolescents. School Psychology International, 39(3), 251–272.https://doi.org/10.1177/0143034318773523
Crane RS, Kuyken W, Hastings RP, Rothwell N, Williams JM. Training teachers to deliver mindfulness-based interventions: Learning from the UK experience. Mindfulness. 2010;1:74-86.
Duncan, L. G., Coatsworth, J. D., & Greenberg, M. T. (2009). A Model of Mindful Parenting: Implications for Parent–Child Relationships and Prevention Research. Clinical Child and Family Psychology Review, 12(3), 255–270.https://doi.org/10.1007/s10567-009-0046-3
Gehart, D. R. (2012). Mindfulness and Acceptance in Couple and Family Therapy(1st ed.). New York: Springer.
Gepp, А. (2016, November). Girl-teen-smartphone-russian [Digital image]. Retrieved from https://pixabay.com/en/girl-teen-smartphone-russian-1848478/
Goyal, A. (2018, November). Young-independent-travelling [Digital image]. Retrieved from https://pixabay.com/en/young-independent-travelling-3819291/
Greco, L. A., Baer, R. A., & Smith, G. T. (2011). Assessing mindfulness in children and adolescents: Development and validation of the Child and Adolescent Mindfulness Measure (CAMM). Psychological Assessment, 23 (3), 606–614. doi: 10.1037/a0022819
Kabat-Zinn J. (2003) Mindfulness-based interventions in context: Past, present, and future. Clinical Psychology: Science and Practice 10(2): 144–156. doi: 10.1093/clipsy/bpg016
Kim, M., Woodhouse, S. S., & Dai, C. (2018). Learning to provide children with a secure base and a safe haven: The Circle of Security-Parenting (COS-P) group intervention. Journal of Clinical Psychology, 74(8), 1319–1332.https://doi.org/10.1002/jclp.22643
Kocovski, N. L., Segal, Z. V., & Battista, S. R. (2009). Mindfulness and psychopathology: Problem formulation. In F. Didonna (Ed.), Clinical handbook of mindfulness (pp. 85–98). New York, NY: Springer. doi: 10.1007/978-0-387-09593-6_6 .
LeVine, R. A. (1988). Human parental care: Universal goals, cultural strategies, individual behavior. New Directions for Child and Adolescent Development, 1988(40), 3–12.https://doi.org/10.1002/cd.23219884003
Malboeuf-Hurtubise, C., Achille, M., Sultan, S., & Vadnais, M. (2013). Mindfulness-based intervention for teenagers with cancer: study protocol for a randomized controlled trial. Trials, 14(1), 135.https://doi.org/10.1186/1745-6215-14-135
Mantzios, M., & Giannou, K. (2018). When Did Coloring Books Become Mindful? Exploring the Effectiveness of a Novel Method of Mindfulness-Guided Instructions for Coloring Books to Increase Mindfulness and Decrease Anxiety. Frontiers in Psychology, 9.https://doi.org/10.3389/fpsyg.2018.00056
Moed, A., Gershoff, E. T., Eisenberg, N., Hofer, C., Losoya, S., Spinrad, T. L., & Liew, J. (2015). Parent–Adolescent Conflict as Sequences of Reciprocal Negative Emotion: Links with Conflict Resolution and Adolescents' Behavior Problems. Journal of Youth and Adolescence, 44(8), 1607–1622.https://doi.org/10.1007/s10964-014-0209-5
Meditation_calm_above_city [Digital image]. (n.d.). Retrieved from https://free-images.com/display/meditation_calm_above_city.html
Oberle, & Schonert-Reichl, K. (Eds.). (2014). Mindfulness in adolescence : new directions for youth development, number 142. Retrieved from https://ebookcentral.proquest.com
Peace-of-mind-woman-girl-outdoors [Digital image]. (2014, May). Retrieved from https://pixabay.com/en/peace-of-mind-woman-girl-outdoors-349815/
Raski, M. P. (2015). Mindfulness: What It Is and How It Is Impacting Healthcare. UBCMJ,7(1), 56-59.
Shaffer, D. R., & Kipp, K. (2010). Developmental psychology: Childhood and Adolescence(8th ed.). Belmont, CA: WADSWORTH.
Sheridan, C. (2016). The Mindful Nurse: Using the Power of Mindfulness and Compassion to Help You Thrive in Your Work. Charleston, SC: Rivertime Press. ISBN: 978-0-9933245-2-9.
Siegel, D. J. (2007). Mindfulness training and neural integration: differentiation of distinct streams of awareness and the cultivation of well-being1. Social Cognitive and Affective Neuroscience,2(4), 259–263.https://doi.org/10.1093/scan/nsm034
Silhouette-father-and-son-sundown [Digital image]. (2018, January). Retrieved from https://pixabay.com/en/silhouette-father-and-son-sundown-1082129/
South, S. C., Doss, B. D., & Christensen, A. (2010). Through the eyes of the beholder: The mediating role of relationship acceptance in the impact of partner behavior. Family Relations,59 (5), 611–622. doi: 10.1111/j.1741-3729.2010.00627.x .
Steinberg, L., & Morris, A. S. (2001). Adolescent Development. Annu. Rev. Psychol,83-110.
Swart, J., Bass, C. K., & Apsche, J. A. (2015). Treating Adolescents with Family-Based Mindfulness(1st ed.). Cham: Springer International Publishing.
Tan, L. B. G., & Martin, G. (2013). Taming the adolescent mind: Preliminary report of a mindfulness-based psychological intervention for adolescents with clinical heterogeneous mental health diagnoses. Journal of Clinical Child Psychology and Psychiatry, 18, 300–312. doi:10.1177/1359104512455182
Tan, L. B. (2016). A critical review of adolescent mindfulness-based programmes. Clinical Child Psychology and Psychiatry, 21(2), 193–207.https://doi.org/10.1177/1359104515577486
Thomas, N. R., & Joseph, M. V. (2013). Positive Adolescent Development: Relevance of Family Interventions. Rajagiri Journal of Social Development; Kerala, 5(2), 115–134.
Unhappy-man-mask-sad-face-sitting [Digital image]. (2014, July). Retrieved from https://pixabay.com/en/unhappy-man-mask-sad-face-sitting-389944/
van der Vennet, R., & Serice, S. (2012). Can Coloring Mandalas Reduce Anxiety? A Replication Study. Art Therapy: Journal of the American Art Therapy Association, 29(2), 87–92. https://doi-org.ezproxy.kpu.ca:2443/10.1080/07421656.2012.680047
Werner, B. (2012, June). Totem-pole-native-Indian-Vancouver [Digital image]. Retrieved from https://pixabay.com/en/totem-pole-native-indian-vancouver-50437/