By Annie McLean
Mindful Parenting of Children Ages 8-11
Mindfulness is defined as the ability to be present in the moment. The practice of mindfulness involves paying attention to what is going on around you, as well as what is going on within you (Sheridan, 2016). Accepting your own thoughts, emotions, perceptions, and experiences as they come and go throughout your day is practicing mindfulness. Mindfulness is purposeful and takes practice.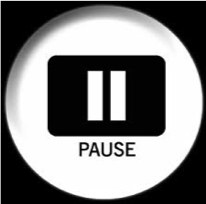 As a parent of a child aged 8-11, mindfulness probably does not come easily. You are involved in your child's life and have a lot of responsibilities on your plate. Your child is physically active and developing his or her motor skills every day (Perry, Hockenberry, Lowdermilk & Wilson, 2017). Your child learns quickly at school, may enjoy reading and writing, and has preferences for stories and information about adventure, romance, science fiction, or fantasy. He or she knows how to understand time and dates, is able to classify objects, can do puzzles and understands that volumes of liquid are conserved, no matter which container the volume is poured into. Your child keeps you busy with being involved in household tasks, taking lessons, and is probably coming up with new ideas, games, and projects all the time.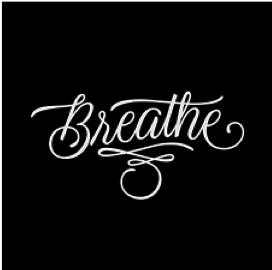 Your child's social skills are blossoming, and he or she may now be more self-critical than ever before (Perry et al., 2017). As a parent, you can practice mindfulness when your child is feeling poorly about him or herself and be careful not to let your own negative thoughts be verbalized, as they may come off as judgement towards your child (Sheridan, 2016). When listening to your child, accept your own thoughts and emotions as they come, and receive those thoughts, not trying to change them. You can teach your child to practice mindfulness in this scenario, and help them learn to accept their emotions, thoughts and experiences, even when they are unwanted. Together with your child, you can be present and aware of the moment, and not focused on what can be done to fix it or "move on" (Sheridan, 2016).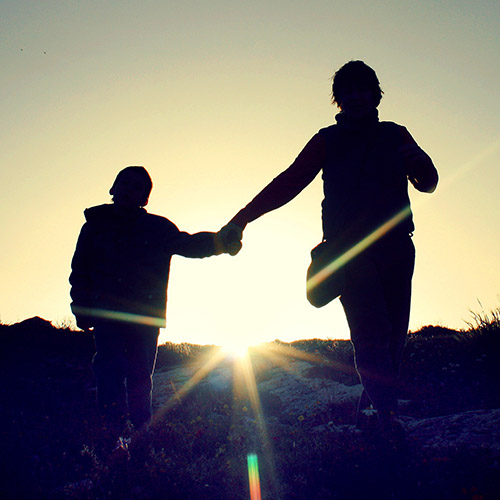 Mindful Presence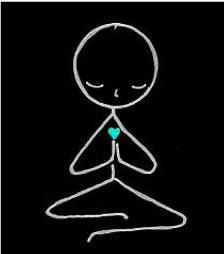 One exercise you can try with your child to help develop your mindfulness skills is to practice mindful presence (Sheridan, 2016). Similarly, to how you practice mindfulness when your child is feeling critical of him or herself, you can practice mindful presence in everyday activities. Choose an activity that you do with your child regularly, such as walking to school, doing homework with them, or putting them to bed (Marlowe, 2013). Focus on this experience with your child and attend to any feelings you have of being in a hurry, not forcing the feelings to go away, but realizing that they are there (Sheridan, 2016). Take a couple of deep breaths, and intentionally interact with your child (Marlowe, 2013). Picture this interaction like an opportunity for connection, instead of a routine task that is done every day. Notice when your mind wanders to other thoughts, such as tasks to get done that day, and gently bring your thoughts back to this interaction with your child (Sheridan, 2016).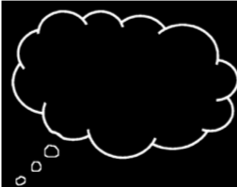 As your child is developing his or her identity during these years, he or she desires to be loved unconditionally, and looks to parents for affirmation (Perry et al., 2017). Your child understands rules and boundaries and wants to please his or her parent by doing the right thing. Although he or she may be spending more time with friends, and may sometimes push your boundaries, your child still yearns to be a part of your family and needs you to be a stable person in their life. By showing your child compassion, kindness and love, you can increase your own empathy for others, and promote a loving relationship between you and your child (Sheridan, 2016).
Loving-Kindness Meditation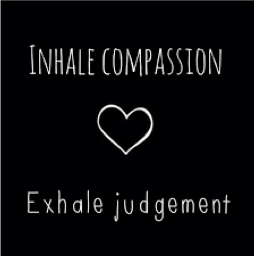 Loving-kindness meditation is a mindfulness practice that you can practice for yourself and for your child (Marlowe, 2013). To begin this exercise with yourself, picture your own self standing in front of you (Sheridan, 2016). Take a couple of deep breaths. Allow thoughts of well wishes to come into your mind, as if you are saying them to someone else. Tell your "self" that you wish them happiness, health, and peace, by saying or thinking these phrases: "May I be happy." "May I be healthy." "May I be at peace." (Sheridan, 2016; Marlowe, 2013). You can use different phrases for different wishes that come to your mind (Sheridan, 2016). Do not worry if you find this exercise challenging but persevere and continue repeating these phrases through this exercise.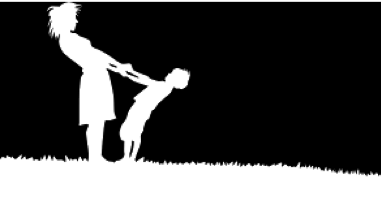 To begin this exercise for your child, picture your child standing in front of you in a time where you felt connected to them and proud of them (Marlowe, 2013). Allow thoughts of well wishes for your child to flood your mind and think or say similar phrases to when you did this exercise for yourself: "May you be happy." "May you be healthy." "May you be at peace." Accept any negative thoughts that come into your mind during this exercise and bring your thoughts back to the same loving-kindness phrases (Sheridan, 2016). You can further this exercise by picturing your child in front of you at a time when you were not as happy with them, such as when you felt disappointed, angry or sad with their behaviour (Marlowe, 2013). Repeat this process, and think or say the phrases again, picturing yourself being gentle and loving towards them, despite the conflict you may feel. You can also extend this exercise towards other people in your life that you may have conflict with, or do not know well (Sheridan, 2016). You may choose someone who serves you coffee every day, your child's school-teacher, or a coworker. Loving-kindness meditation can be done every day to help you be gentle and kind with yourself, and help you sustain compassion for your child, especially through the stressful and challenging times.
View My Loving Kindness Meditation Video
Video created by Annie McLean
 2:14 mins, November 2018
Made in Adobe Spark Video
Mindful Parent Resources
Foundation For A Mindful Society

This website helps parents understand what mindfulness is, how to practice it daily, and provides practical mindfulness exercises that parents can try. Audio recordings are given for parents to follow to carry out mindfulness and meditation exercises at home, and other resources including apps are listed. The magazine called "Mindful" can be subscribed to through this website. Parents can also read articles pertaining to mindfulness in regard to parenting, such as at the link: https://www.mindful.org/mindful-parenting-may-keep-kids-trouble/.
---
Mindful Families

This website provides education about mindfulness in relation to family. Parents can find helpful articles and read about other parents' experiences using mindfulness here. Parents can search through resources, such as songs, stories and exercises to help their children learn mindfulness as well. If parents live in Toronto, they can also find workshops in their area through this website.
URL: http://www.mindfulfamilies.ca/
---
Mindspace Clinic

This clinic is located in Quebec (3 locations) and focuses on mindfulness as a basis for psychotherapy. The clinic provides various therapies led by psychologists and coaches that help people learn mindfulness. They also provide workshops, programs, professional training, and group classes that promote mindfulness in everyday life. Parents can find an interesting, helpful article through this website that relates mindfulness to life as a parent at the link: http://mindspaceclinic.com/11-tips-mindful-parenting/.
URL: https://www.mindspacewellbeing.com
---
Child Mind Institute Inc.

This website can help parents learn about various psychological problems and actual diagnoses that school aged children often face, such as anxiety, OCD, sensory processing disorder, depression, bipolar disorders, autism, and many more. Parents can learn about mindfulness and how it can help their children and themselves, through the "Mindfulness" area of the website, which can be found at the link: https://childmind.org/topics/concerns/mindfulness/. An article specific to parents themselves can be found at: https://childmind.org/article/mindful-parenting-2/.
---
Parent Support Services of BC

This website is based in BC and includes resources such as workshops and seminars (some of them are free) that parents can attend all over BC. Parents can look up their particular region and find the resources local to them at this link: https://www.parentsupportbc.ca/in-your-region/. Parents can also sign up to receive a newsletter in their email with updates and interesting information about parenting.
URL: https://www.parentsupportbc.ca/parenting-education/
---
References
Marlowe, S. (2013). Mindful practices for parents. MindfulFamilies.ca. Retrieved from http://www.mindfulfamilies.ca/index.php/mindful-families/mindful-parenting/practices-for-mindful-parenting

Perry, S., Hockenberry, M., Lowdermilk, D. & Wilson, D. (2017). Maternal Child Nursing in Canada. 2nd edition. Toronto: Elsevier (Mosby).

Sheridan, C. (2016). The Mindful Nurse: Using the Power of Mindfulness and Compassion to Help You Thrive in Your Work. Charleston, SC: Rivertime Press. ISBN: 978-0-9933245-2-9.