By MacLean Myers and Michelle MacMaster
In a world of rapid change, young children have to navigate a variety of unique social and emotional challenges (Calm Schools Initiative, 2016). As much as parents feel the worry involved with making the best choices for their child, exposure to often violent and negative media, and a general sense of feeling rushed, developing minds are all the more sensitive to potential stressors. Young children are learning how to manage all of their emotions and figuring out how to make important choices. They are learning how to show kindness to themselves and others, all while adjusting with going to school, making new friends, and learning new skills. Incorporating and developing what is known as mindfulness can give kids the tools to help them along their path (Verde, 2017).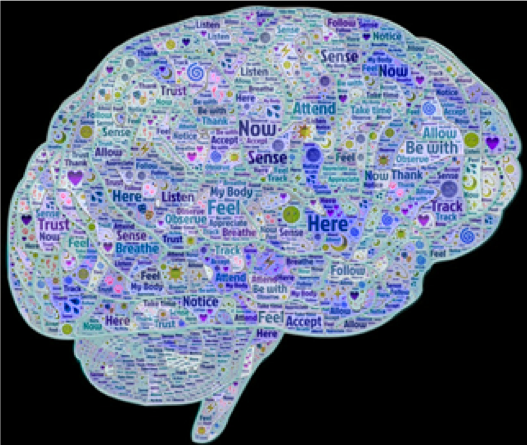 Mindfulness is not a new concept, and it is experienced by us all on a daily basis. For example, when we take a deep breath to calm ourselves, when we slowly savour our food and appreciate its complex tastes. When we walk along a beach and feel the sand between our toes, or when we truly try to listen to what some else is telling use, we are being mindful. However, what if we tried to practice these skills? What if our children developed these habits at an early age?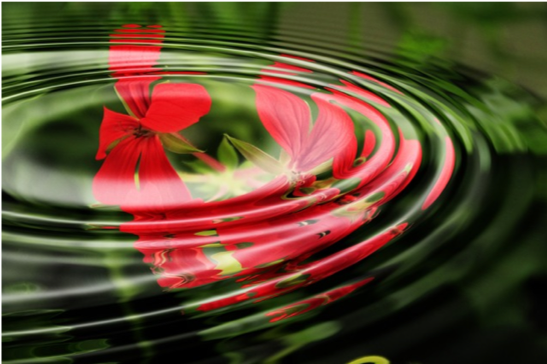 Mindfulness is being fully present and attentive in the moment, when we are aware of our current experiences, and choose to focus on what we feel, see, hear, and think (Sheridan, 2016). By purposefully giving our attention to the here and now, we can hold back on our common feelings of worry and judgment. There is a growing amount of scientific evidence the shows the positive effects that mindfulness can have on the brain and body, especially in young children. Research has demonstrated that mindfulness practice positively helps kids control their emotions, make decisions, and be empathetic towards others (Calm Schools Initiative, 2016). Learning mindfulness exercises can not only improve a child's attention, but it also helps to separate their thoughts and feelings from themselves (Verde, 2017). This ability can be essential in helping a child to choose their responses rather than simply react.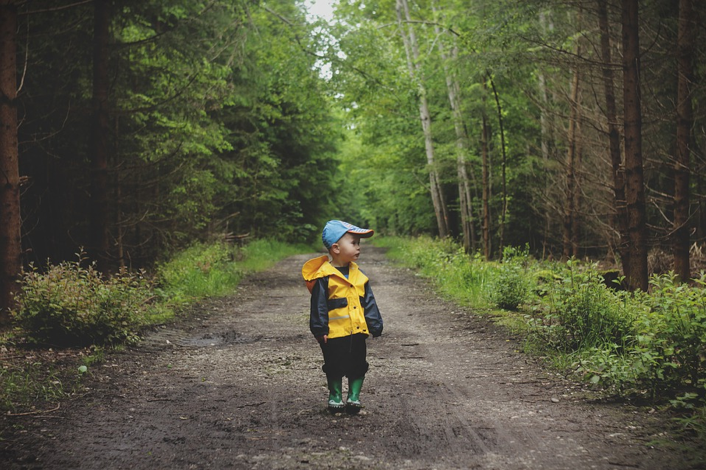 It is wonderful to think of a world where children can better understand themselves and grow up with improved kindness and compassion. By learning to pause and find calm, through mindfulness teachings, kids can develop a lifelong appreciation for self-awareness, patience, and resilience (Calm Schools Initiative, 2016).
PRACTICAL TIPS
So, when is the right time to practice mindfulness? You can practice mindfulness anytime however if you want to have a schedule, you can practice mindfulness:
Before getting out of bed
Before class starts
After lunch
Before class ends
Before going to bed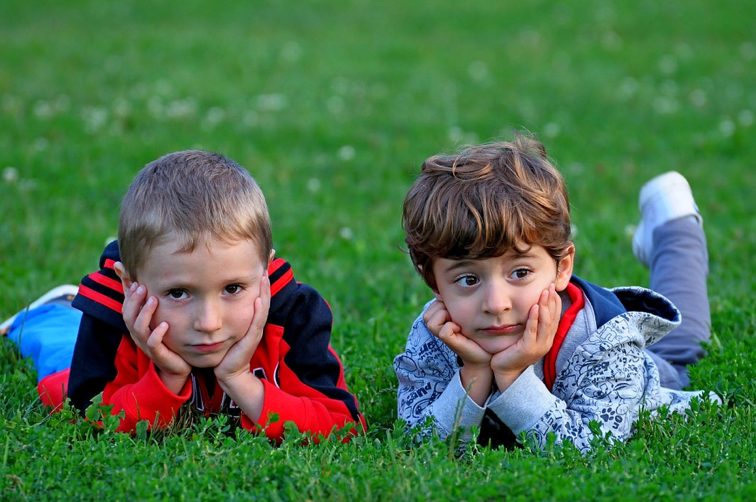 Remember for ages 5-7, keep it simple! Beach (2017) suggested that mindfulness is noticing our thoughts, what our body feels like, what our ears are hearing, and anything else that is around us and happening right now.
---
What kind of mindfulness activities are there to practice? There are many mindfulness activities you can practice. Find something that you like!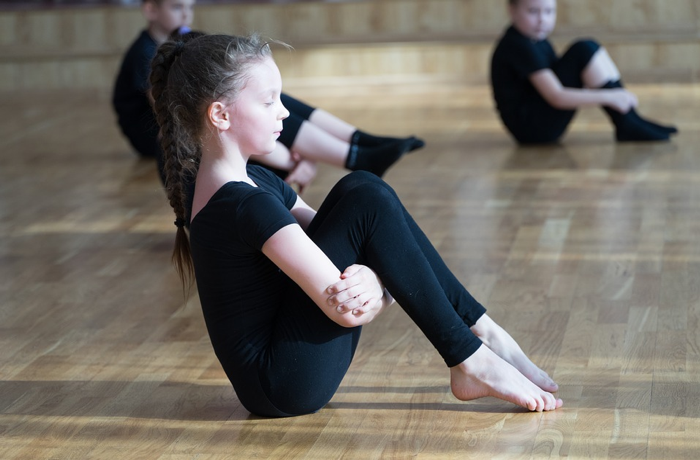 Meditation – great for calming your feelings, focus on feelings the 'here and now' (Burnett, 2018).
Yoga – helps you stretch your body, rest your mind and focus on breathing (Burnett, 2018).
Deep breathing – focus on caring, feeling, connecting and meltdown.
Body Scanning – focus on relieving tension and stress, can do this before sleeping.
Mindful walk – this can be done anytime, while you are walking with your child, try to remind them to take deep breathes and feel the air entering through their nose, ask them what they smell and pay attention to the path they are walking on.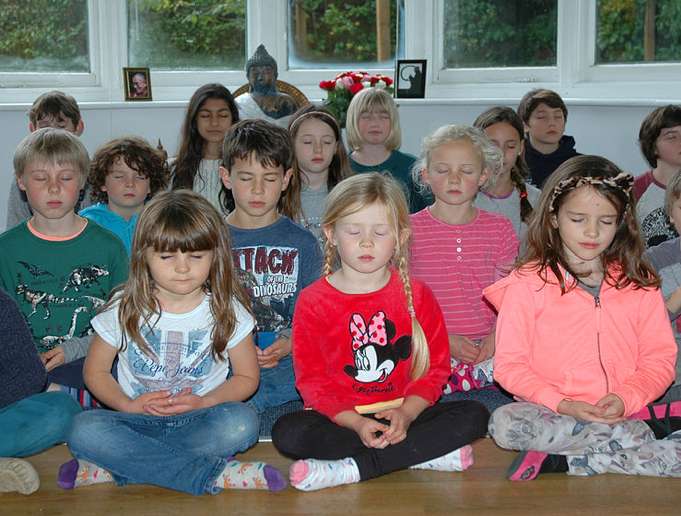 SPIDEY SENSES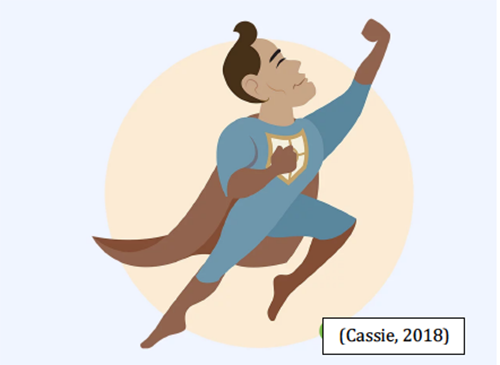 Spidey Senses is a fun mindfulness exercise that caters to young children.
Tools – a poster of the 5 senses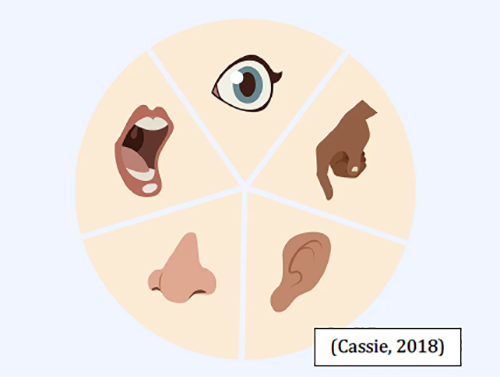 Method – ask your child to switch senses up to a superpower level just like Spiderman. They can stay in this state for 2-3 minutes. Ask them the following (Cassie, 2018):
To extend this exercise to children 7 years of age make it a 5 Sense countdown; this can be used to help calm a busy mind (Cassie, 2018). This activity takes about 5 minutes. Ask them to think of: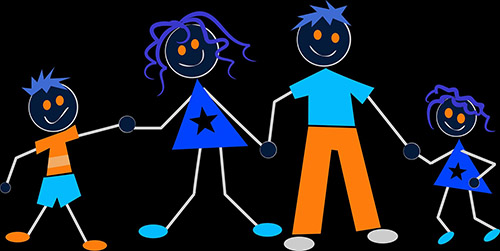 SHARK FIN
Shark Fin is a fantastic activity that children can use to help them calm their minds and bodies even when they are not ready to do so (Cassie, 2018). This activity is about 5 minutes long and requires no tools or supplies.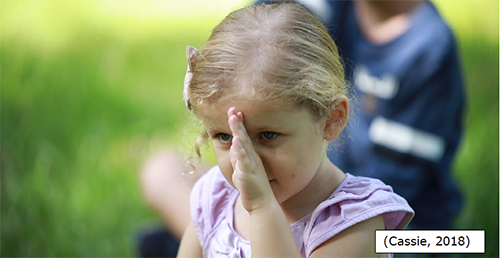 Method – Get the child to find a place to sit down or if they are standing ensure that they are in a safe area. Guide the child to:
Place their side of their hand on their forehead, with palm facing out to the side,
Ensure their eyes are close and guide them to:
Slide your hand down your face, in front of your nose,
Say "shhh" as you slide your hand down your face
If you are sitting down, you do the 5 S's while you move your hand: Sit up straight, sit still, sit silently, soft breathing, shut eyes while doing this.
o If you are standing do the same but you are standing straight, still, silently, using soft breathing and shut eyes while you move your hand down your face (Cassie, 2018).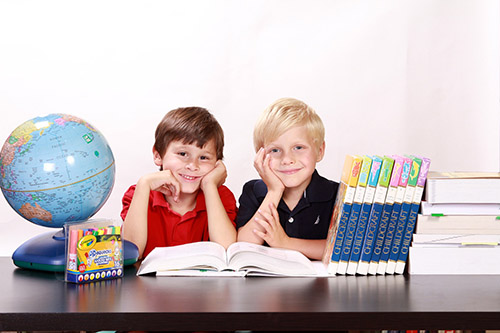 These are two mindfulness activities that the child can do on their own or through guided help. The wonderful thing about these two activities is the child uses their own body and mind to help them calm down (Gerszberg, 2018). They can do the Spidey Senses and the Shark Fin mindfulness activity while they are in school or at home. Anytime they feel they are getting frustrated, sad, angry and silly, these activities help them to focus and pay attention to their own senses or feelings. The child can start with Shark Fin mindfulness when they feel they are easily distracted especially when they are in school. The Spidey Senses is great to incorporate with children showing signs of increasing inattentiveness.
Try Our Quick Guided Breathing Video
Video created by 
 Michelle MacMaster and MacLean Myers
 2 mins, November 2018
Mindful Child Resources
Common Sense Media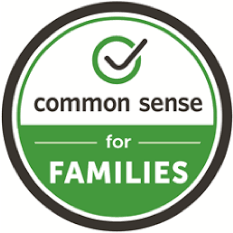 Provides lists of the various meditation apps children can use to help them be mindful, focus and calm. Parents will need to subscribe and pay for some of the apps to get access however there are some apps that are free.
URL: https://www.commonsensemedia.org/lists/meditation-apps-for-kids
---
Cosmic Kids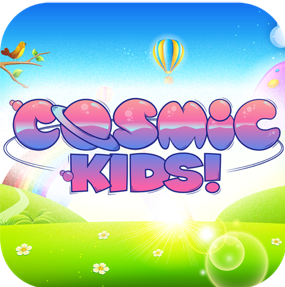 Provides children and parents with tips and strategies of mindfulness activities they can initiate at home. Children can use their creativity using some of the things found at home such as a cereal box and mason jar. The website offers videos, blog and ideas and other resources also for meditations. No subscription required.
URL: https://www.cosmickids.com/mindfulness-activities-kids/
---
Kids' Stuff World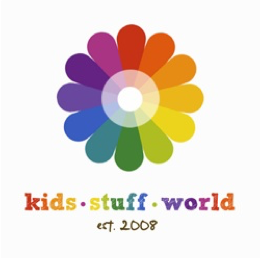 Offers insightful awareness of the benefits of living life mindfully. This resource has 10 mindfulness exercises: children can practice with mindful smelling; breathing buddies; active listening and a gratitude habit. No subscription required.
URL: http://kidsstuffworld.com/2015/04/10-mindfulness-exercises-to-do-with-your-kids/
---
Headspace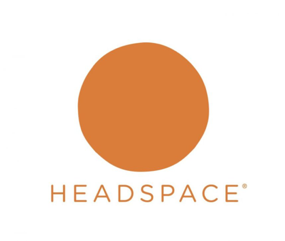 Offers meditation for kids. It highlights 5 themes for kids to pay attention to such as calm, focus, kindness, sleep and wake up. To access this resource the parent/child needs to sign up or subscribe (for free) to get the full benefits it offers.
URL: https://www.headspace.com/meditation/kids
---
Left Brain Buddha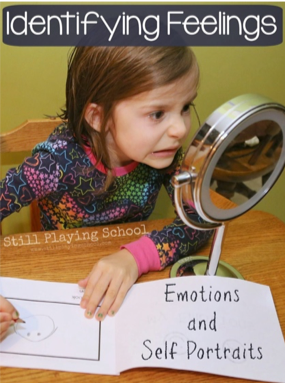 Offers various tips and strategies for parents. For example, the mindful mantras for kids. The website has lessons and colouring sheets, calming phrases for children to use when they need to deal with their anger, nervousness, or frustration. No subscription needed as its free. The lessons plan and colouring sheets are easily downloadable and printable.
URL: https://leftbrainbuddha.com/mindful-mantras-for-kids/
---
I Am Peace- A Book of Mindfulness by Susan Verde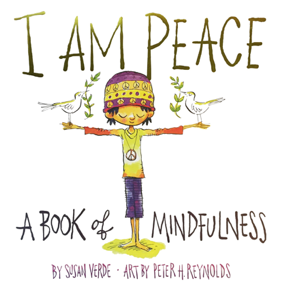 A wonderful addition to a series aimed at young readers that includes I Am Yoga and I Am Human, I Am Peace is a gentle and helpful tool for cultivating kid mindfulness. Beautifully illustrated, vignettes of the child grounding himself in the sand, feeding birds, and meditating beneath a magically sprouting tree help to reinforce the message of presence, self-awareness, and compassion. With an easily read narrative the key components of mindfulness are presented, encouraging children to breath, taste, smell, and be present to the here and now. Included in the end of the story is a practical guided meditation example that could easily be incorporated by parents.
URL: https://www.goodreads.com/book/show/34324424-i-am-peace
---
Calm app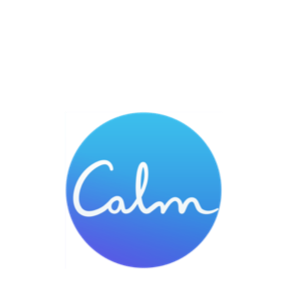 The mission at Calm is to make the world a happier and healthier place, and their meditation and mindfulness app is consistently top rated in this category. The app blends an extensive library of guided mediation, daily calm activities, and sleep stories, with purposefully chosen music and images to promote relaxation and presence. What makes the use of this tool particularly appealing is its usability among any age group. Not only could the app help promote mindfulness habits in parents, but there are specific guides and activities geared towards young children. In fact, Calm feels so strongly about the incorporation of mindfulness at a young age, that they have developed The Calm Schools Initiative. They have a goal of providing free mindfulness training tools and app access to all teachers in the world, so even if parents do not want to pay for the app, they can promote the idea to their child's teacher.
---
Zenergy Chime and Hoberman's Sphere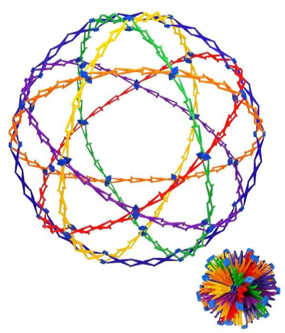 Although specific tools do not need to be purchased in order to effectively practice mindfulness, there are tools available that have received positive reviews for their ability to help promote mindfulness in young children.
Zenergy Chime- With a single tap of the mallet this crime produces powerful and resonating sound, allowing kids to redirect and focus their attention to their sense of the surrounding sound. The sounds lasts for an extended period, allowing time to take deep breaths, listen, relax, and refocus. Sounds like this are often used in meditation and mindfulness practice, and this tool provides a quick resource that can enhance mindful practice.
Hoberman's Sphere– Not a new toy by any means, this expandable ball is gaining a resurgence as a popular mindfulness tool throughout classrooms. This geodesic dome can be expanded and folded in and can be used to provide a great visual component to breathing activities. Often referred to as the breath ball, it can mimic the movements of breathing through the sphere's movements.
URL: https://www.amazon.ca/John-N-Hansen-Hoberman-Sphere-Rings/dp/B0000E6I1F/ref=sr_1_1?ie=UTF8&qid=1543623830&sr=8-1&keywords=hoberman+sphere
---
Mindup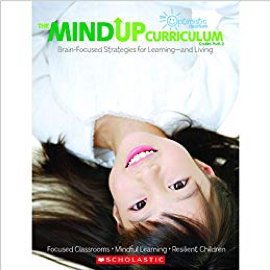 Although initially designed to be incorporated into K-2 classroom curriculum, MindUp has also created brain focused strategies and mindful learning to be engaged with at home. The program has a variety of lessons with well explained activities that are easy to use by parents helping to improve resiliency in children and promote healthy dialogue among family members. Strategies are well backed by current research and it gives parents the tools that it takes to help raise children with compassion, the ability to self-regulate, and foster a positive mind set in life.
URL: https://mindup.org/
---
Wherever You Go, There You Are by Jon Kabat-Zinn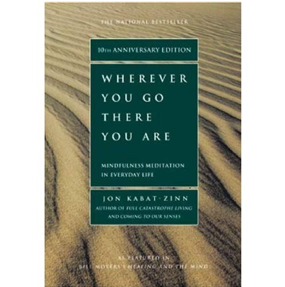 The resources above are mainly directed for parents to support their kids on the journey to improved mindfulness. However, helping your child in this process can only be improved with a richer understanding of mindfulness yourself. There are no shortage of effective writings on the topic, but this one by Jon Kabat-Zinn provides a solid base for mapping out a simple path for developing mindfulness in one's self.
URL: https://www.goodreads.com/book/show/14096.Wherever_You_Go_There_You_Are
---
References
Beach, S. R. (2017, June 28). 10 Ways to Teach Mindfulness to Kids. Retrieved November 29, 2018, from https://leftbrainbuddha.com/10-ways-teach-mindfulness-to-kids/
Burnett, C. (2018, July 26). Mindfulness for Kids: 9 Apps to Help Them Be Calm, Focused and Relaxed. Retrieved November 29, 2018, from https://childhood101.com/mindfulness-for-kids/
Calm (2016). Calm Schools Initiative [PDF file]. Retrieved from http://cdn.calm.com/documents/teachers-onboarding-manual.pdf
Cassie. (2018, April 30). Mindfulness for Children: 5 Minute Classroom Mindfulness Activities [Blog post]. Retrieved November 29, 2018, from https://www.teachstarter.com/blog/classroom-mindfulness-activities-for-children/
Gerszberg, C. O. (2018). The Future of Education: Mindful Classrooms. Retrieved November 29, 2018, from https://www.mindful.org/mindfulness-in-education/
Pixabay [Mindfulness Images]. (n.d.). Retrieved November 29, 2018 from https://pixabay.com/en/photos/meditation%20mindfulness/?
Sheridan, C. (2016). The Mindful Nurse: Using the Power of Mindfulness and Compassion to Help You Thrive in Your Work. Charleston, SC: Rivertime Press.
Verde, S. (2017). I Am Peace A Book of Mindfulness. New York, NY: Harry N Abrams.